Monica Lisett Castaño Tovar was still a child when she observed how a bauxite mining operation polluted the Jamundi river in Valle del Cauca, Colombia. Awareness about the environmental damage caused by the mine left a deep impression on her.
She was only 13 years old when he began using solid waste to decorate her room. Her mother and friends thought she was crazy. In a sense, maybe she was. She was crazy about protecting the environment and putting an end to the destruction of the planet.
Castaño Tovar became a mother at age 16 Her family disapproved of her decision to start a family and she felt as if though her world was falling apart. Nevertheless, she forged ahead and completed her studies with excellent grades. She also entered university and eventually graduated as an Environmental and Natural Resources Manager
IMPACT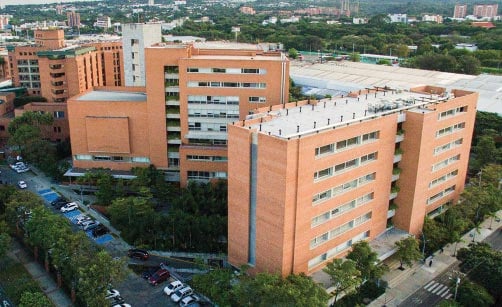 Fundación Valle del Lili @ Communications
department, Fundación Valle del Lili
Since 2005, Castaño Tovar has been working as an environmental manager in Fundación Valle del Lili, a tertiary care hospital in Santiago de Cali that treats more than 90,000 patients a year.
From the outset, she had to overcome obstacles. "Incredibly, one of the greatest challenges I've had to deal with was learning how to cope with chauvinistic prejudice," she says. "Another issue was that we were the first health care institution in the country to introduce an Environmental Management System certification process. Mónica recalls that "I felt all alone in the world. I had no peers who could understand me and no one who spoke my language."
Almost every aspect of a hospital's environmental management depends on responsible consumption. It all begins with what you are purchasing.
Stories
Despite her fears and uncertainty, she did not back down.
Determined to get to the root of problems, she analyzed unsustainable processes and practices. She also identified and substituted chemicals of concern to both for the environment and human health. As a result of efforts to promote sustainable laundry practices, the hospital eliminated the use of chlorine and mercury, reduced water consumption and introduced new and safe cleaning and disinfection alternatives. In addition, the hospital also phased out boiler fuel, modernized the cooling gas technology in air conditioners, and installed LED lighting throughout the building.
As a manager, Castaño Tovar has focused on sustainable procurement. The CoEco program, otherwise known in Spanish as the Compras Ecólogicas or Ecological Procurement, was launched in 2012. Thereafter, the initiative received support as a result of collaborating with Health Care Without Harm which increased the project's sustainability focus within the SHiPP project. Castaño Tovar explains that "We established a series of assessment tools to ensure that all purchases undergo an environmental review."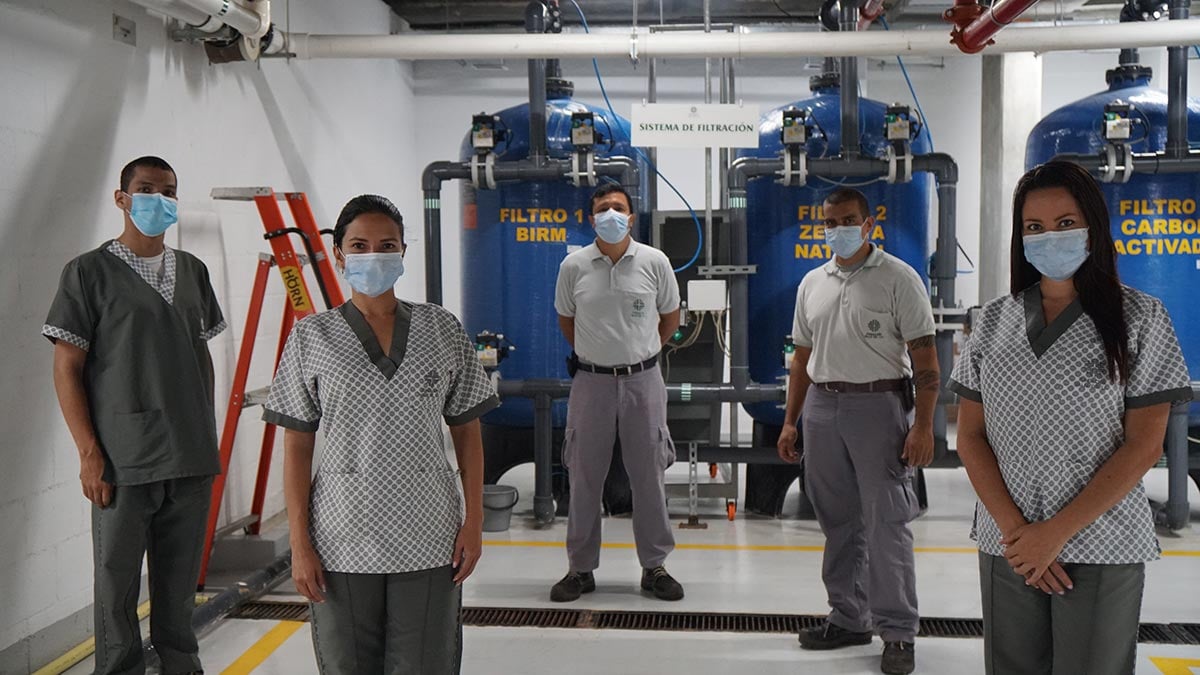 Mónica Lisett Castaño Tovar, Environmental Management and Sanitation Coordinator for Fundación Valle del Lili (Colombia), shares details about her rich experience in sustainable procurement.
Colombia, 2021 ©
Communications department, Fundación Valle del Lili
IMPACT
Sustainable procurement has played a vital role during the pandemic.
Sustainable procurement has played a vital role during the pandemic. "If it weren't for the CoEco program, we'd have a different situation. It has allowed us to make very smart decisions, which have resulted in significant benefits," Castaño Tovar states. For instance, the decision to purchase 18,000 reusable gowns for the care of COVID-19 patients prevented the disposal of 1,200 gowns per day and resulted in monthly savings of COP (Colombian Peso) 300 million which represents about US$ 80,000 a month.
Despite these successes, there are a number of key issues that remain to be addressed, such as increasing engagement with suppliers, securing more support to effectively communicate Health Care Without Harm and UNDP guidelines to leadership, and aligning the hospital's strategic planning with the Sustainable Development Goals (SDGs), something the team is already working on. Castaño Tovar concludes that "Environmental management is not meant to be kept in the basement while the house gets a minor facelift. It needs to be made visible, leveraged, and strengthened."
There are 135 active "environmental minders"
from several departments of the Fundación Valle del Lili Hospital keep a watchful eye on environmental protection.
About 3,000 m3 of water were saved per month
as a result of the introduction of specialized equipment designed to efficiently wash and disinfect COVID-19 contaminated PPE garments.
US$ 80,000 saved in one month
alone by purchasing 18,000 reusable gowns to replace single-use PPE gowns.