When Annie Nachula lost her husband, the only breadwinner of their family, it was a crushing blow. However, her tragic loss has not dented her spirit.
As do many other single mothers in Zambia, she struggled to make ends meet in a traditional, patriarchal society where age-old customs dictate a woman's life.
With four children to take care of on her own, the 49-year-old widowed mother was determined to change her family's fate.
IMPACT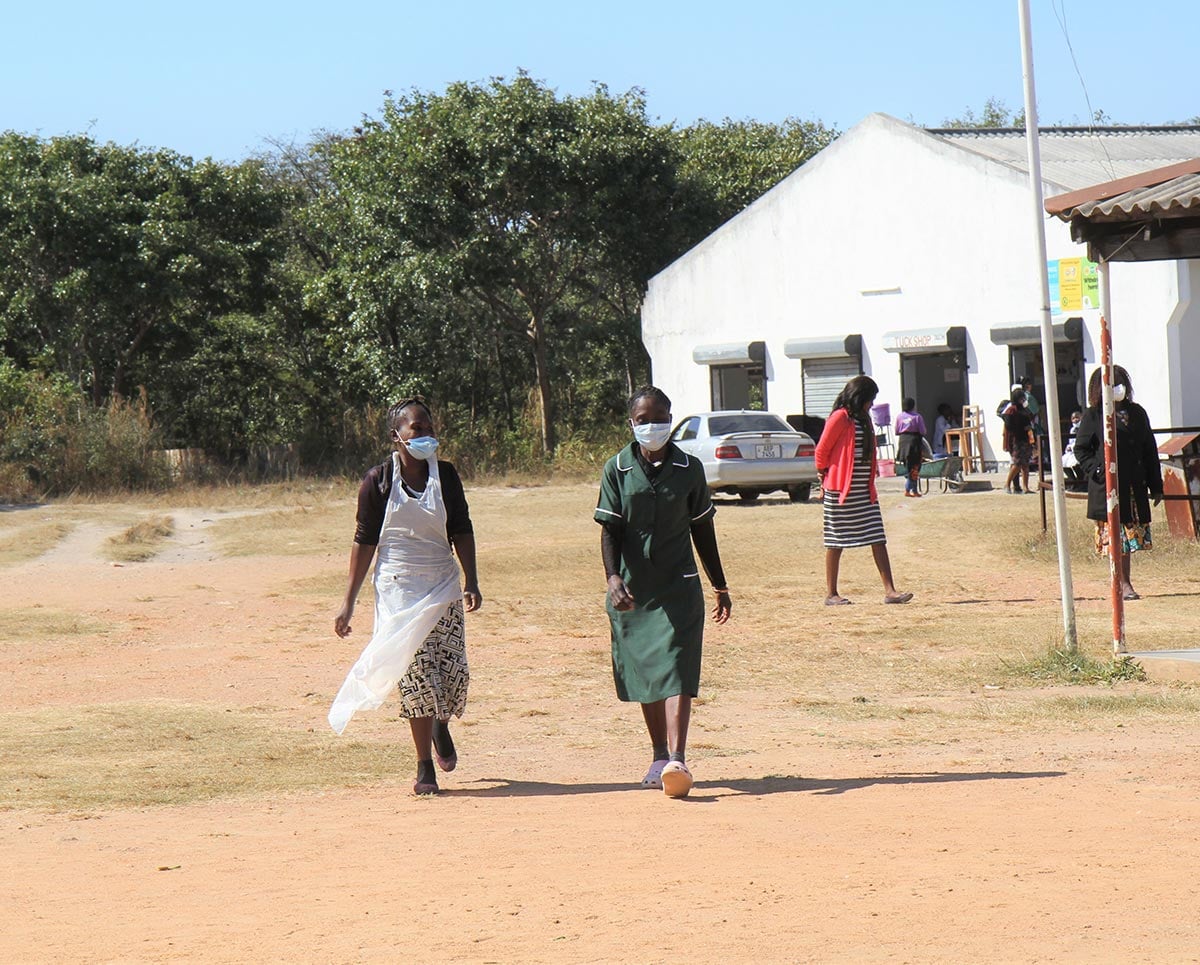 Annie Nachula (on the right) and Patricia Musonda (on the left) - the only two female autoclave operators at the Kapiri District Hospital. Zambia.
2021 © UNDP / Moses Zangar
Annie took many menial jobs as an operating theatre cleaner and a porter at the Kapiri District Hospital in central Zambia for several years to keep the family afloat.
Unhappy with her previous jobs, she signed up for an autoclave operator training organized by the Ministry of Health and funded by a UNDP Global Environment Facility (GEF) project. Thanks to the training, Annie is now one of the two women working full time operating autoclaves, a job that requires knowledge and specialized skills that would traditionally be perceived as a male occupation.
Patricia Musonda, 46, an autoclave operator who attended the same training as Annie, remembers that the training was challenging in many ways. Nevertheless, she soon discovered that she and her colleague were just as competent as men in acquiring the necessary skills to operate the autoclave equipment.
Annie and her colleague Patricia are not doctors, nurses or specialized medical staff. They are just two ordinary Zambian women who, without fanfare, are uniquely helping to reduce medical waste in their communities.
I had been taught that men are better at everything. But when I did the training, I realised that this was not the case. A woman can learn anything if she puts her mind to it.
- Annie
Stories
Women represent about 51 per cent of Zambia's population.
The pair had no idea how operating autoclaves would completely change their lives and their views on how women can do work traditionally reserved for men.
Nephat Banda, the Head of Kapiri District Hospital's Environmental Health Department, says he is delighted that women like Annie and Patricia have discovered hidden talents, resourcefulness and creativity and have proven that they can succeed at anything.
However, traditional community practices have previously marginalised women, particularly in rural areas. Every aspect of the country's political, social, and economic life has limited their ability to play their part in sustainable development.
Activists in Zambia emphasize that gender restrictions are a significant cause of inequality that holds back economic and social progress and traps women and girls in poverty which ultimately limits their potential.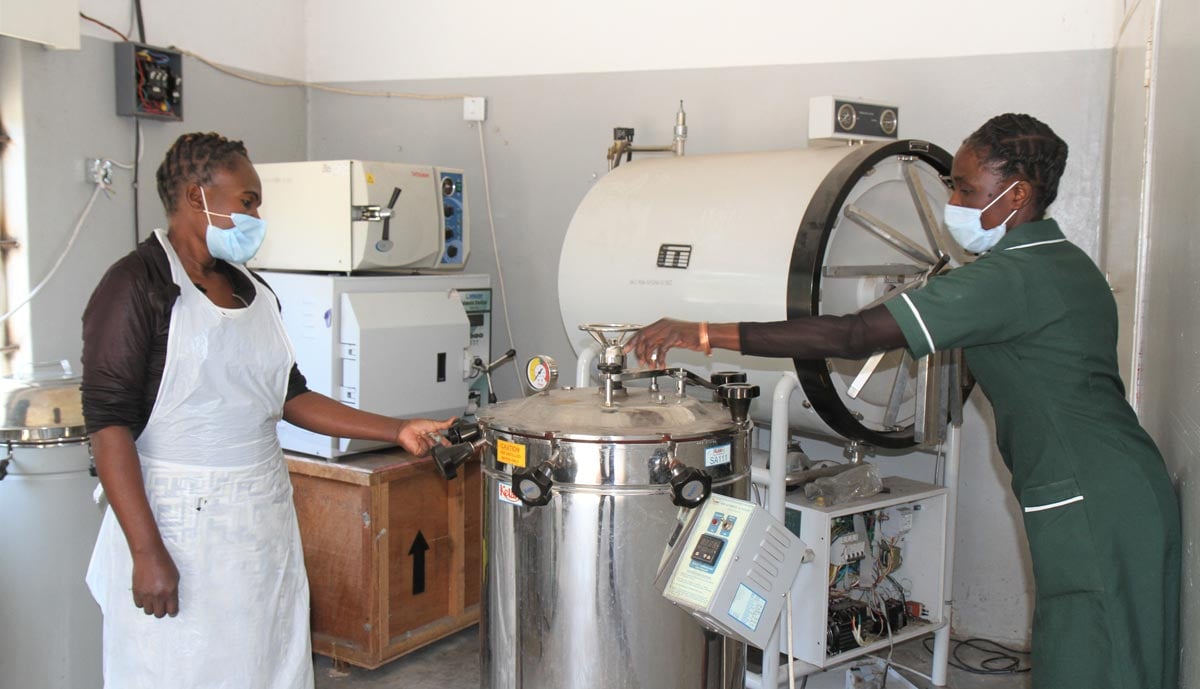 What a man can do a woman can do even better. Patricia and Annie at work.
Kapiri, Zambia, 2021 ©
IMPACT
Lionel Laurens, UNDP Zambia's Resident Representative says
that Zambian women are increasingly aware that they have immense potential to engage fully in society's economic, social, cultural, and political life. "Many women aspire to equal rights and opportunities and are fighting to reverse these inequalities," says Laurens. "I am hopeful that the example set by women who challenge present norms and standards will change definitions of accepted boundaries of what are men's and women's jobs. The younger generation will increasingly dare to embrace careers which were previously perceived as very masculine or totally male-dominated."
Women face barriers to their inclusion in governance systems and decision-making that marginalize their roles, contributions, and rights. According to UNDP Zambia's 2020 Human Development Report, a mere18 percent of parliamentary seats are held by women whereas only 38.5 percent of adult women have reached at least a secondary level of education. In contrast, men hold 72 percent of parliamentary seats while 54.1 percent have graduated from secondary school.
30 tons of infectious health care waste are generated per day
in 1,882 health facilities in Zambia. This figure is expected to increase with the completion of 650 new health care centers.
Only 10% of trainees are women.
They learn how to operate autoclaves, an environmentally friendly healthcare treatment technology.