Valdirene Araújo has always worked in the health care sector and has been inspired by the principle of helping others.
Her professional journey began at the age of 18 when she moved from the rural town of Itamarandiba in Minas Gerais to São Paulo where she completed a nursing course. She has since been employed by health care institutions, which has included time working with indigenous peoples in Manaus located in the Amazon's rainforest region.
She eventually returned to Minas Gerais and has worked for the past six years at the Santa Casa de Belo Horizonte Hospital where she oversees hygiene and sanitation practices.
IMPACT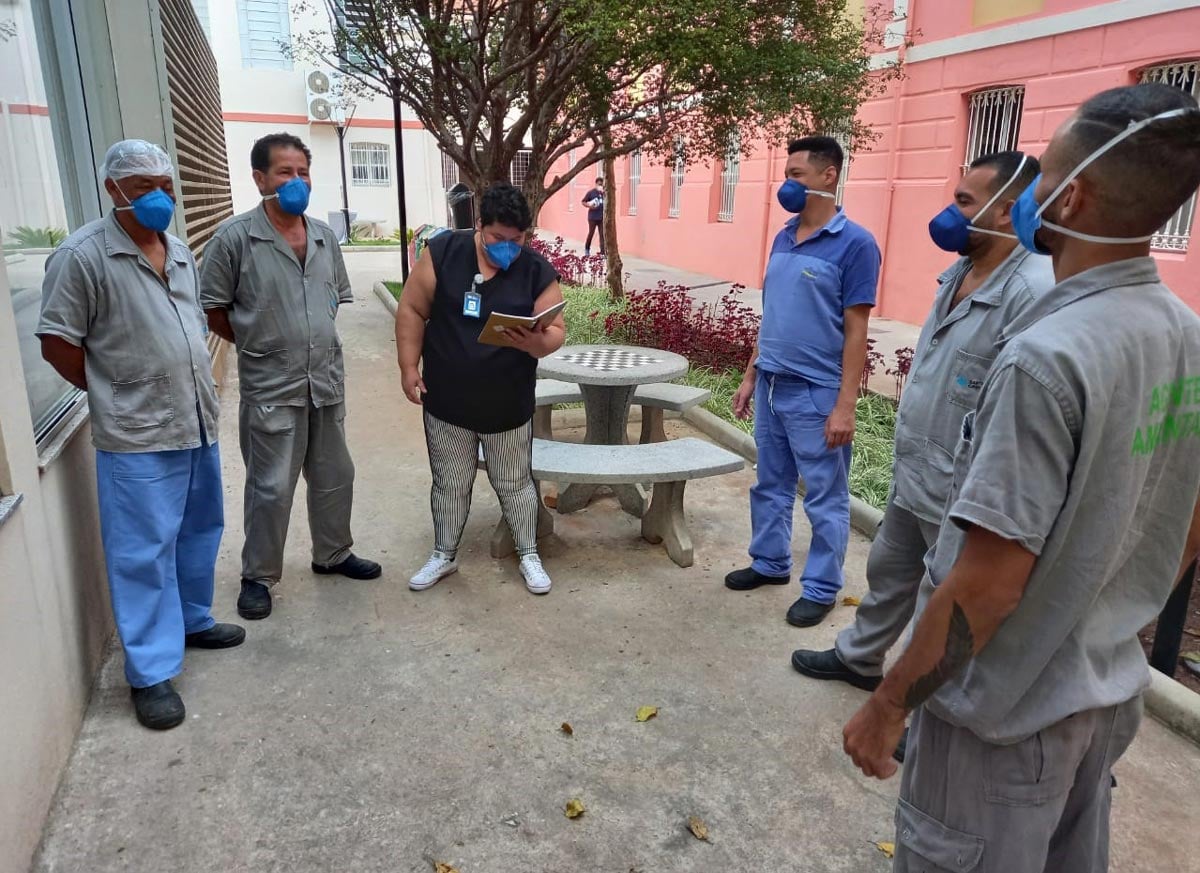 Valdirene and the operational team holding a conversation about the work routine at Santa Casa de Belo Horizonte.
2021 © Bruno da Silva Lima
Santa Casa de Misericórdia de Belo Horizonte is the largest charitable hospital in the Minas Gerais capital. In October 2020, the institution's environmental team decided to replace disinfectant products with less toxic alternatives.
A committee was established with representatives from the environmental protection, supply, infection control, occupational safety, as well as hygiene and sanitation departments. This committee identified and introduced a unique product that could replace three products used to clean and disinfect surfaces, which produced operational, financial, environmental, and occupational benefits, as well as increased safety during the pandemic.
The new product was odorless and did not produce foam. As a result, housekeeping staff distrusted and questioned the new product's disinfection qualities. Valdirene Araújo's advocacy and participation was essential in overcoming any resistance by staff members.
We will not be able to change the world, but if we can help at least one person, we will already improve the situation.
Stories
Valdirene oversaw hygiene and sanitation activities and was also a member of the Environmental Protection Committee.
In addition, she managed the disposal of waste and coordinated the maintenance of the hospital's green areas. With over 20 years of experience in the health sector and having lived in the Amazon region for many years, she's fully committed to the environmental cause.
Initially, Valdirene was also suspicious of the new product, but her participation in the technical validation committee changed her mind. Her charisma and leadership facilitated a greater understanding of the new product's advantages during operational team trainings. Regular conversations with the operational teams contributed to the adoption of environmental improvements. In the end, Valdirene and other leaders trained more than 460 employees.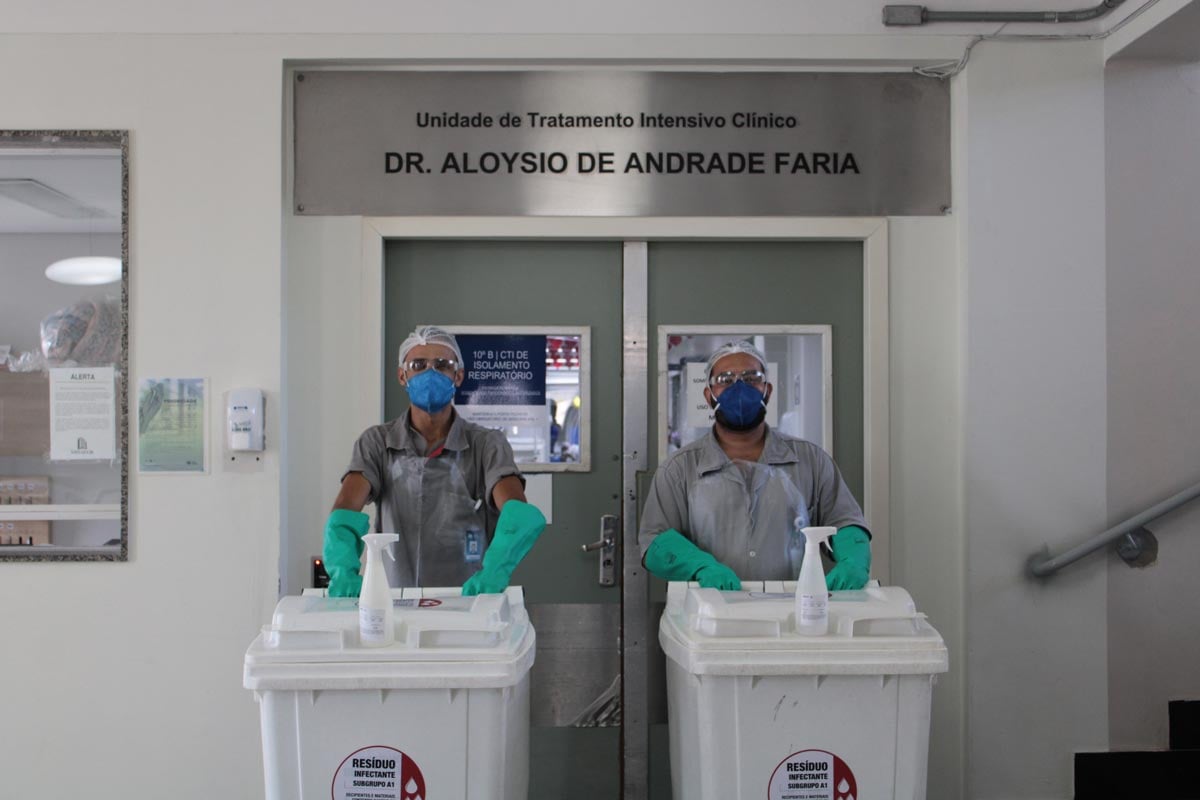 The operational team responsible for managing waste and disinfecting surfaces at the charitable Hospital Santa Casa de Belo Horizonte.
Brazil, 2021 © Santa Casa BH
IMPACT
Sustainable procurement has played a vital role during the pandemic.
As a result, the operational team understood the benefits of the new disinfectant in terms of its safety, cleaning capacity, as well as its environmental advantages. Valdirene noted that employees ultimately came to understand that they were protecting themselves, colleagues, as well as patients. Many of them eventually reported a reduction in respiratory problems and dermatitis. "It is gratifying to see people feeling well," says Valdirene who is proud of her role as an ambassador for change. She believes that savings from the purchase of disinfectants created more resources for patient care. From January to April 2021, the hospital reduced expenses by 30 percent compared to the same period in 2020. In addition, standard Operating Procedures (SOPs) have been revised to include the new cleaning protocols.
This experience strengthened the conviction that the institution must continue to search for products less toxic to people and safer for the environment. For Valdirene, each of us has the potential to contribute in some way to improving social and environmental conditions. She is motivated every day to do her best for her patients and colleagues and to contribute to a better planet for future generations.
More than 460 employees have been trained
by Valdirene Araújo and other hospital leaders in environmental management
30% reduction of hospital expenses
from January to April 2021 compared to the same period in 2020
New cleaning protocols
are now mandated by Standard Operating Procedures (SOPs)